Slané preclíky ako sa teraz dajú dostať na Oktoberfest v nemeckom Bavórsku sú nielen pochúťka ale tiež pečivo, ktoré si viete pripraviť doma.
Ich povrch je potiahnutý glazúrou, ktorá sa industriálne dosahuje chemickou látkou ale ktorá sa dá doma obdobne vyrobiť pomocou sódy, takže s úplne bežnou potravinou ktorú má azda každý doma.
Popravde viazanie preclíkov asi nie každému sadne, najmä keďže si toto vyžaduje trochu trpezlivosti a zručnosti, ale namiesto preclíkov si môžete vytvarovať takisto žemličku, rožtek či bagel. Postup aj cesto ostanú rovnaké.
Suroviny:
500g polohrubej múky
1/2 PL soli
250ml vody
2PL oliv. oleja
1/2 čerstvého droždia (20g)
1PL kr. cukru
Na glazúru
1L vody
3PL sódy na pečenie (sóda bikarbóna)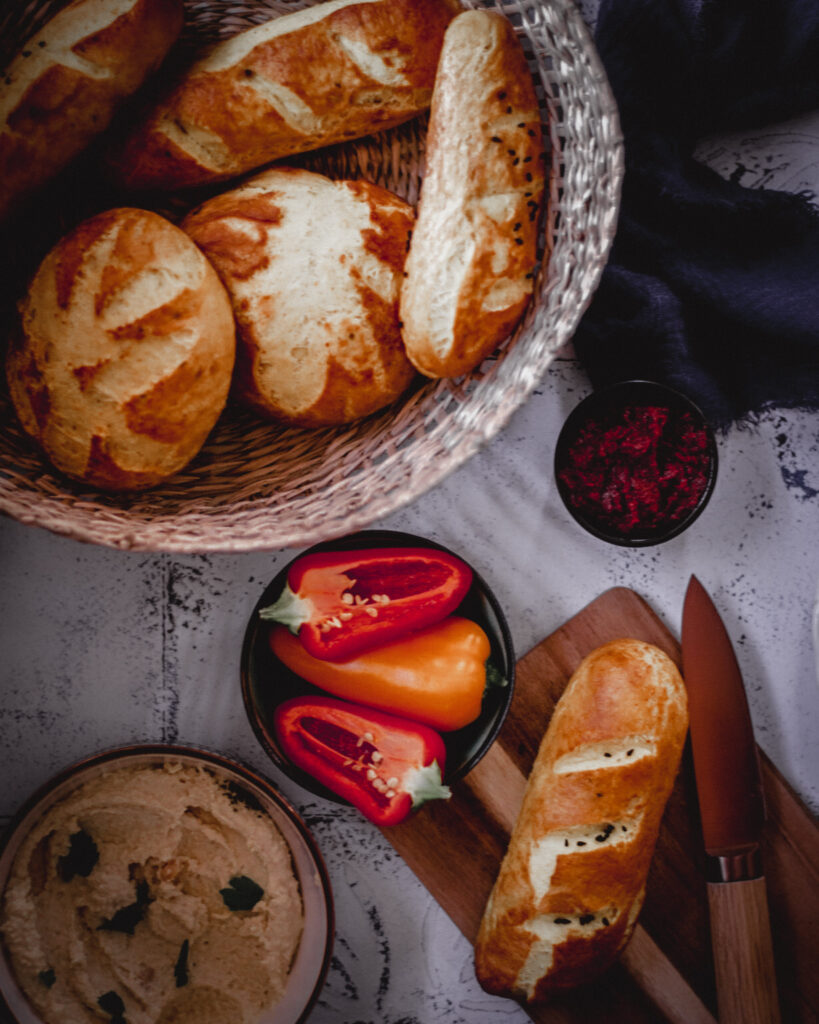 Postup:
Kvasnice si rozdrolíme do misky a posypeme ich cukrom. Dobre premiešme a potom necháme 10minút stáť, pokiaľ sa kvasnice neroztopia na tekutinu a vytvorí sa kvások. Podrobný popis na výrobu kvásku si môžete pozieť tu.
Múku dáme do misky spolu s kváskom, soľou, oliv. olejom a vodou a spolu premiesime.
Cesto miesime aspoň 10 minút, pokiaľ dostane správnu elasticitu. Potom ho prikryté necháme 30 minút na teplom mieste oddychovať.
Následne ho vygúľame do šúľca a z neho odkrojíme rovnako veľké kusy, z uvedeného množstva vyjde ca.8 kusov.
Tie medzi rukami pogúľame do šuľca a ten potom zatočíme do tvaru preclíka. To znamená, že obe strany cesta uchopíme do ruky a prekrížime ich, konce potom zo spodu pritlačíme na cesto.
Medzitým necháme zovrieť vodu zo sódou. Keď voda zovrie, pečivo do glazúry na minútu vložíme tak, aby boli kopletne tekutinou pokryté. Najlepšie na to ich položíme na naberačku a necháme tak variť, aby sa nám nepokazil tvar.
Následne ich vyberieme (podľa možnosti tak, aby neostali mokré) a necháme ich prikryté ešte pár minút oddychovať na plechu. Kdo chce môže posypať hrubou soľou.
Pečieme pri 200C po dobu ca 20-25 minút do zlatista.
Mám pre Vás novinku, ktorá ma naozaj veľmi napĺňa radosťou a o ktorú sa chcem s vami podeliť. Po intenzívnych prípravách som pre Vás prichystala tento skvelý zápisník receptov, ktoré hádam ocení každá gazdinka, ktorá rada varí či pečie. Zápisník bude v predaji od 14.12.2022. Ak nechcete dovtedy čakať, môžete […]

---