Nenáročný koláč, ktorý si pripravíte za pár minút a to bez váženia. Vďaka krupici má chrumkavú kôrku na povrchu, napriek tomu mu to neodoberá y jeho vláčnej a šťavnatej chuti.
Suroviny:
3 vajcia
1/2 šálky oleja
1/2 šálky mlieka (alebo rastlinného mlieka)
1/2 šálky cukru
1 šálka hl. múky
1/2 šálka krupice
1 vanilkový cukor
1/2 prášku do pečiva + 2 PL trstinového cukru
kôra z citróna
1 strapec hrozna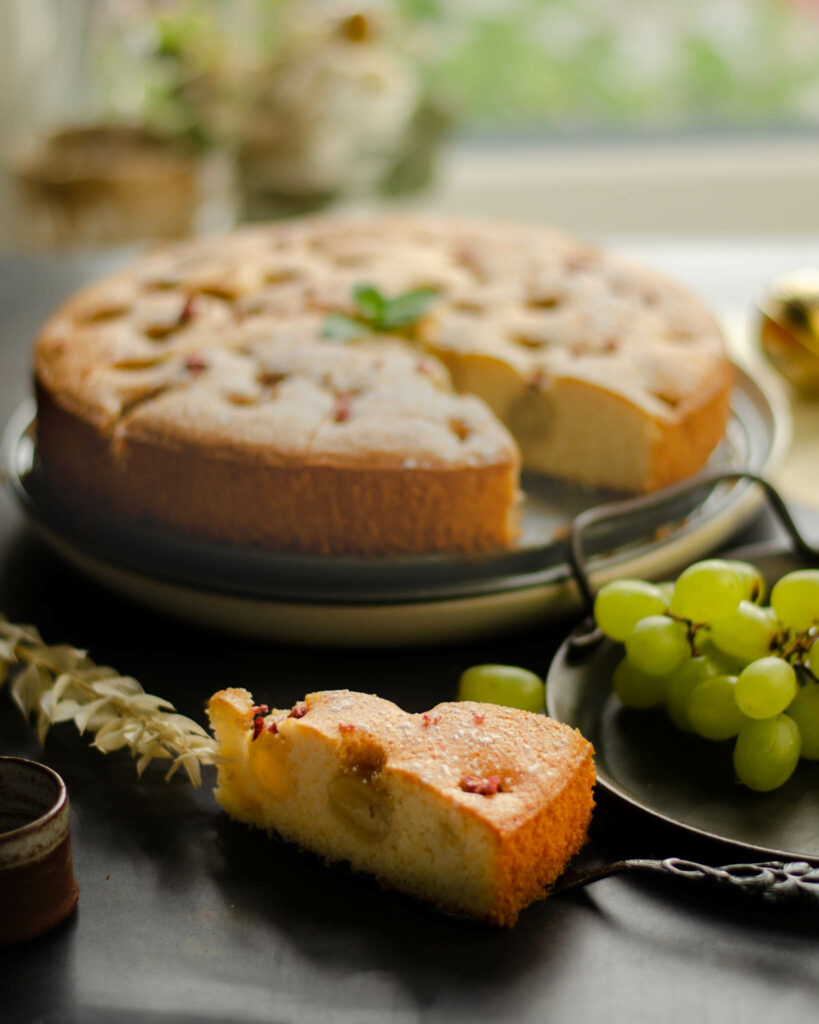 Postup:
Vajíčka vyšľaháme s cukrom do penista.
Pridáme olej a ďalej šľaháme až sa vvtvorí nadýchaná zmes.
Do ten predáme preosiatú múku, krupicu, mlieko, prášok do pečiva ako aj vanilkový cukor. Vypracujeme hladké cesto ktoré nalejeme do formy na pečenie.
Hrozno si očistíme, prípadne rozpolíme a dáme do misky. Posypeme cukrom a premiešame. Potom rozložíme po ploche cesta.
Pečieme pri 160C ca. 35 minút do zlatista.
Mám pre Vás novinku, ktorá ma naozaj veľmi napĺňa radosťou a o ktorú sa chcem s vami podeliť. Po intenzívnych prípravách som pre Vás prichystala tento skvelý zápisník receptov, ktoré hádam ocení každá gazdinka, ktorá rada varí či pečie. Zápisník bude v predaji od 14.12.2022. Ak nechcete dovtedy čakať, môžete […]

---