Helva je jednoduchý sladký dezert, ktorému dominuje chuť praženej kukuričnej múky- polenty a píniových orieškov. Tento orientálny dezert sa pripravujem v rôznych kútov sveta odlišne, existuje aj variant pripravený z múky ale mne osobne učaroval tento u polenty. Je to veľmi trvácny dezert, ideálny na oslavy ako finger food. Na prípravu vám postačí šálka s objemom 250ml.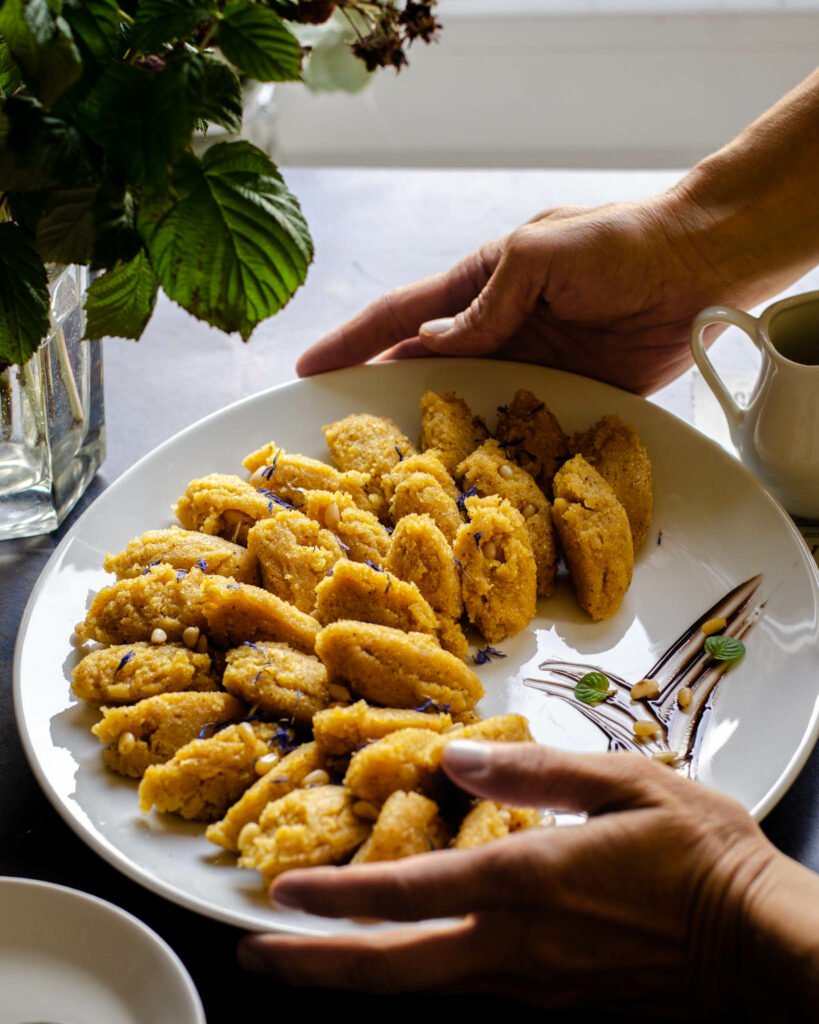 Suroviny:
1 šálka kukuričnej múky polenta
1/2 šálky kr. cukru
1/2 masla alebo rastlinného tuku (125g)
1 šálka vody
1 šálka mlieka
1/2 šálky píniových orieškov
Postup:
Najskôr si v hrnci roztopíme maslo a do neho pridáme píniové oriešky.
Keď začnu dostávať hnedsatú farbu tak ich vyberieme a odložíme stranou.
Do toho istého hrnca s maslom nasypeme kukuričnú polentu a pomaly ju opekáme za stáleho miešania.
Asi po 5-8 minútach začne polenta meniť farbu a intenzívne voniať. Vtedy ju treba zaliať vodou a mliekom a intenzívne miešať.
Pridáme tiež cukor a miešame až sa zmes zahustí a začne lepiť na dno hrnca. Potom pridáme oriešky, premiešame a odoberieme z ohňa.
Ešte horúcu zmes potom pomocou 2 lyžíc formujeme do šulčekov a to tak, že si naberieme jednou lyžicou zmes a potom ju preložíme do druhej lyžice a naspäť. Je dôležité spracovať ešte horúcu zmes lebo po stuhnutí už nieje taká elastická a by sa drobila.
Takto pripravené kúsky položíme na tanier a necháme vychladnúť. Môžeme servírovať.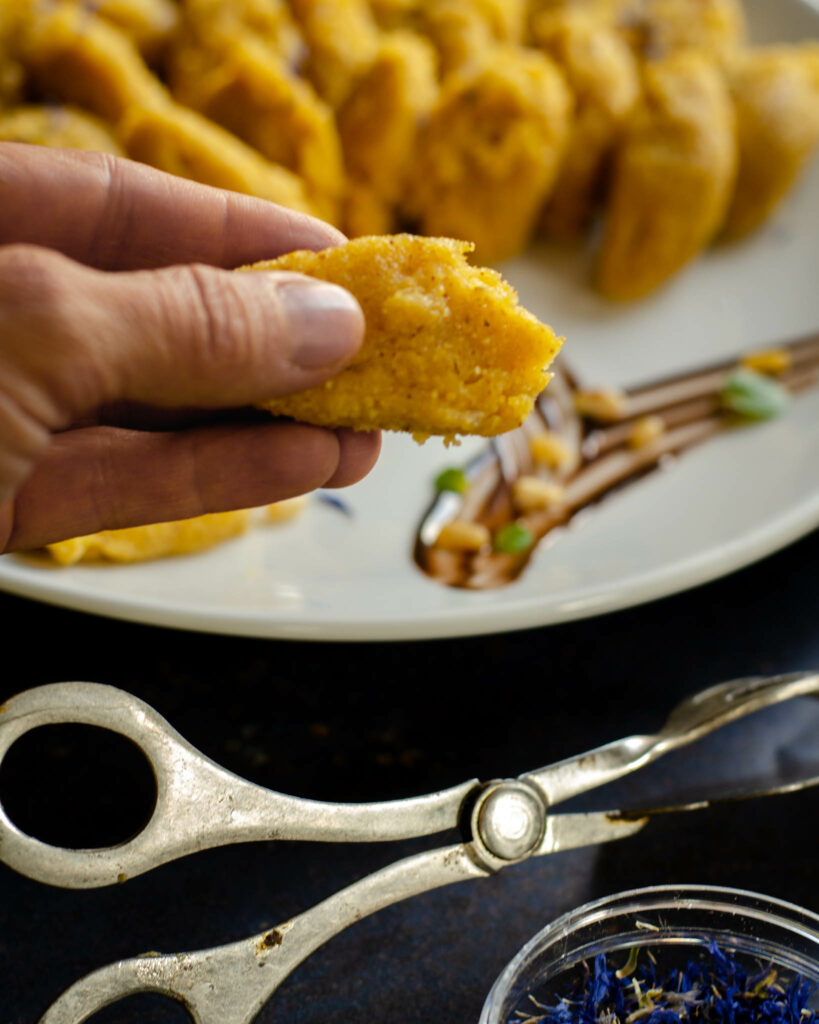 Mám pre Vás novinku, ktorá ma naozaj veľmi napĺňa radosťou a o ktorú sa chcem s vami podeliť. Po intenzívnych prípravách som pre Vás prichystala tento skvelý zápisník receptov, ktoré hádam ocení každá gazdinka, ktorá rada varí či pečie. Zápisník bude v predaji od 14.12.2022. Ak nechcete dovtedy čakať, môžete […]

---